It's finally done! My first vlog ever! With the help of Garageband and Adobe Premiere,
I have my Socal Tour Vlog from January. Here's the play by play of all the fun and
crazy we got to to in January.  If it's a bit too wordy, you're welcome to watch the video
instead.
Seattle → San Diego
(Friday-Monday)
Friday: Woke up bright and early to head to Seatac. When travelling I pride myself in trying to pack light.
Alas, that wasn't the case for this trip. Barely recovering from the flu (thus needing buttloads of medicine),
needing things for a couple shows and a music video, and a few souvenirs for family from the Pacific Northwest,
we were hauling a bunch.
It was so good to see my mom. It's almost become ritual. Whenever she picks me up or drops me off from the
San Diego airport, we stop by Lucha Libre (not a sponsored ad…but I'd love for it to be #sponsoredbytacos)
We spent Friday relaxing.
Saturday-Sunday: Rehearsals and caught up with a few friends and old students.
San Diego → Los Angeles 
(Tuesday-Thursday)
Monday/Tuesday: We were actually supposed to be in Los Angeles Monday afternoon, but being the person I am, I met up with
a few old friends and visited some old haunts on Convoy Street ( what San Diegans lovingly know as our foodie
International District, lined with KBBQ, sushi, and pho). Oddly, we ended up getting Lolitas (still not a sponsored ad
but I wouldn't be opposed to it #sponsoredbycarneasadafries )
The homeboy Jonathan Lacayo greeted us with excitement and instead of being responsible adults who had to be up and
ready to film 6 am, we were giddy catching up on all our adventures and chisme.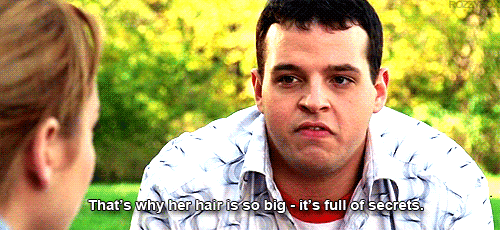 Tuesday: We filmed our music video for my single 'Calgary' featuring Jonathan with Sohi Productions. Surprisingly, we were
on schedule and had time for lunch in Little Tokyo. Jonathan headed to work, I (again still recovering from the flu..all congested
and gross) power napped, rehearsed, then headed out to The Dresden to watch the local talent such as the Canadian crooner,
Matt Forbes.
Wednesday: Finally had a chance to sleep in. Twas glorious. Rehearsed real quick in Westwood then booked it to Hotel Cafe.
Josh Yi (drums), Jonathan (vocals) killed it. It was so good to see old friends I went to college with and knew from past lives.
I had the chance to enjoy the music of Jared Huff, who I'll be playing a show with in Seattle in a couple weeks.
Thursday: Our beloved Molly joins the gang as we head to rehearse in Long Beach with the rest of the crew. My ever so dearest
friend, Kirsten made us dinner and let us stay in her lovely abode.
Friday/Saturday: NAMM 🙂 It was all overwhelming and wonderful at the same time. Thanks Christina Greene from Armani Beauty for
the glam treatment. I was stoked to see the homies and friends from San Diego watching front and center. After performance
party continued at Karl Strauss (thanks Jake). After all the chaos I finally got to enjoy the NAMM Show come Saturday
Anaheim→ San Diego → Seattle
(Saturday-Sunday)
Saturday: The rest of the week was family/friend time. Lots of Golden Eye with my nieces and nephews. Lots of Filipino comfort food.
Sunday: Packed. Dim Sum with family. Thrifty's Ice Cream. Mentally prepared myself for being back in the cold.
Next Vlog will probably be after the Substation Show.
Thanks for reading, if ya made it this far, feel free to comment below with your favorite hometown eatery.
Best Wishes,
Drea Marilyn